Anyone who knows me in real life will know that I have somewhat of an obsession with Burgundy — the region, the countryside, the towns and villages, the cuisine, and the wine — and that 'somewhat' is somewhat of an understatement. Equally, anyone who lives in Australia will realise that the wines of Burgundy, expensive at the best of times, are even more so by the time they reach Australia. The taxes on imported wines here are, I gather, among the most expensive in the developed world, on top of which must be added a profit margin for the importer and the retailer. As a consequence, the wines are often two to three times more expensive than in the region. On top of this, many of the wines that represent good value in the region are hard to find, or are simply not imported.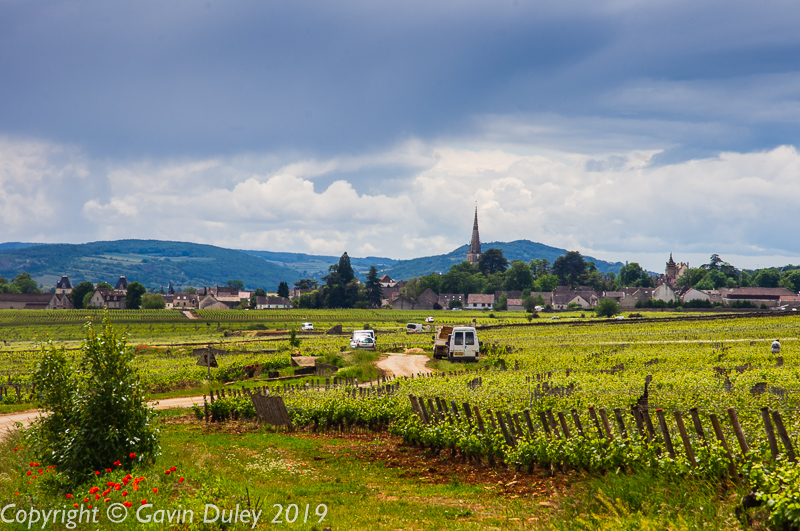 Consequently, there is a certain perverse desire to find local wines that — while they are not Burgundy wines, cannot be Burgundy wines, and should not even attempt to be Burgundy wines — have that vitality that distinguishes the most memorable of Burgundies. As an aside, I note that they should not attempt to be Burgundy wines, since this is not something any Burgundian winemaker would ever attempt. A good Burgundy wine is one which is true to its region and its vineyard; it does not attempt to emulate any other wine, however good or famous. Attempting to emulate a Volnay or a Gevrey-Chambertin is, therefore, attempting something that no Burgundian winemaker would consider, and — in a sense — missing the point completely. The attempt to be Burgundian makes it, by definition, not Burgundian.
Nevertheless. Nevertheless.
In part, one could consider this about determining the best regions in Australia for Pinot Noir. This would only be partly the case. My experience of tasting Australian Pinot Noirs is partial at best; there are many well regarded examples that I have yet to try, as well as many that are no doubt equally good but as yet unknown. My budget is one limitation; retail availability is another. I have yet to try Mount Mary Pinot Noir, or any of Bindi Winegrowers' well regarded wines. No doubt these, and others, deserve their place here; no doubt at some point I will get to try them, and I'll mentally add them to my list. There are also likely wines that I have tried, and which should be included, but I have forgotten. It is worth restating that the limits of my own tasting experience, and of my preferences, do not in any way define the limits of what could be considered 'good' Pinot Noir wines; as such, these thoughts are my opinions, and my opinions only.
Equally, I am sure that there are regions which have great potential for Pinot Noir, but that potential has not yet been reached. While I have tried many very good Adelaide Hills Pinot Noirs, I have yet to try any truly great Pinot Noirs from this region — perhaps, again, because they exist but I haven't found them yet, perhaps because the potential exists but is not yet being exploited, or perhaps because the region better suits other grapes than Pinot Noir. It is, after all, a fickle and difficult grape with notoriously specific requirements.
This all comes before we get into any discussion as to what represents typically 'Burgundian' Pinot Noir. It is obvious to anyone who has tried a few Burgundies that the region encompasses a range of styles, from quite robust, full bodied wines (such as Grand-Echezeaux) to more delicate, light, ethereal wines (as Volnay is often considered to be).
Even these generalisations are difficult: while Volnay is, as I just noted, stereotypically regarded to be at the more light, ethereal end of the Burgundy spectrum; this is not invariably true. It depends on the specific vineyard within Volnay, as well as vintage, and vigneron. Within Volnay, for example, the premier cru vineyards "Taillepieds" or "Santenots du Bas" produce richer, fuller wines than the more ethereal wines of the premier cru vineyard "Cailleret". As an aside, my somewhat simplistic assumptions about the wines of Volnay were reshaped by a tasting at Nicolas Rossignol's new winery, which provided an enjoyable crash-course in the different terroirs of the Côte de Beaune.
Having put that all to one side, I will begin with one observation: for whatever reason (terroir? winemaking talent? coincidence based on my limited range of wines tasted?) the majority of truly excellent Australian Pinot Noirs I have tried have been from Victoria. I won't attempt to guess why. Here follows a few of them.
The wines
I have no notes on the Bass Phillips wines that I've tried, as I tasted these before I was in the habit of making notes for most of the wines I try, and before I'd even began to become familiar with Burgundy. Nonetheless, the combination of elegance, power, vitality, and complexity were immediately apparent, and marked these out as serious wines. Sadly, the prices they command make them unapproachable for me, and I admire them from a distance.
Again, no notes. I tried these a good few years after the wines of Bass Phillips, and after several trips to Burgundy. They are also not cheap wines (though not as expensive as those of Bass Phillips), hence, I tried them at an in-store tasting at East End Cellars in Adelaide (hence the lack of notes). They were profound, complex, vital, and Burgundian in the sense that they reflected their vineyard and did not attempt to be anything that they were not. Each of the three wines I tried, from the Yarra Valley, Mornington Peninsula, and Gippsland, were completely distinctive. If I were to try to convince a sceptic that Australia can produce truly great Pinot, these are the wines I'd choose.
Hochkirch Wines, Henty, Victoria
2013 Hochkirch Henty "Steinbruch" Pinot Noir
Colour: translucent cherry, touch of brick red
Nose: strawberry stewed in balsamic vinegar. Sour cherry. Plum. Beetroot. Touch of stemmy earthiness, whole bunch character. Sweet spice.
Palate: strawberry, balsamic vinegar. Sour cherry. Plum. Cassis. Beetroot. Earthy, stemmy whole bunch character. Sweet spice. Fresh berry like acidity, smooth slightly drying but structural tannins. Quite sauvage, but quite Burgundian. Elegant, vital, sappy. Medium bodied. Obviously made in a natural style, and a good example of such. 12,5% alcohol.
— Saturday, January 19, 2019
2011 Hochkirch Henty "Village" Pinot Noir
Colour: translucent burgundy, slightly cloudy (unfiltered, unfined)
Nose: stewed strawberries with balsamic vinegar. White pepper, nutmeg and other sweet spices. A touch of old oak. Cranberry. A touch of savouriness. Elegant.
Palate: stewed strawberries with balsamic vinegar. Cranberry and other sharp red berries. Sappy, elegant, lively. Stemmy. White pepper and sweet spice. Sharp fresh acidity – like slightly underripe strawberries. Very fine grained slightly drying tannins. Medium bodied, perfumed – could make a comparison with a particularly elegant village level Volnay. V v good. 12,9% alcohol.
— Sunday, July 19, 2015
2015 Domaine Simha Tasmania "Amphora Lionheart" Pinot Noir
Colour: cloudy brick red
Nose: candied red fruit. Raspberry and cherry. Cranberry? Tobacco, hay, earthy, stemmy, savoury. Sweet and savoury, intense.
Palate: fresh berry like acidity, fresh red berries, raspberry, cherry. Tobacco, hay, earthy. Stemmy — some whole bunches in the ferment? Has the spicy, earthy, savoury, stemmy character I'd associate with stems. Very fine, smooth tannins. Complex, unusual, savoury. Eccentric, but really lovely. 12,5% alcohol.
— Sunday, February 5, 2017
… and, finally …
It seems improbable to see Pinot Noir wines from such a warm region included, but when they're good, they can be really good. Perhaps the soil — clay over limestone — wins out over the climate?
2012 Tyrrell's Hunter Valley "HVD & The Hill" Pinot Noir
Colour: bright, light cherry red, translucent
Nose: bright strawberry, stemmy (1/3 whole bunches), spices, sour cherry. Hint of earthy leatheriness. Dark cherry.
Palate: bright fresh strawberry, stemmy, sour cherry, hint of green — stems. Smooth but stemmy tannins. Fine grained. Savoury. Acid fresh, lively, citrussy. Declassified Vat 6. 12,9% alcohol.
— Sunday, July 21, 2013
2010 Tyrrell's Hunter Valley "Vat 6" Pinot Noir
Colour: light, translucent, burgundy red
Nose: sour cherry, raspberry, strawberry, rhubarb. Sappy, young, alive, elegant. Spice. Hint of earthiness. Herbaceous/capsicum edge?
Palate: sour cherry, rhubarb, strawberry, maybe hints of raspberry. Some stemminess. Citrussy acid — lemon. Icing sugar? Firm, sculptural tannins. Fresh and alive. Elegant. Sweet fruit, w/ savoury edge. Medium bodied.
— Thursday, 3rd May 2012